Welcome to the MusicWorks website
Click School Music in the menu above to find a wide range of brand new songs with backing tracks.
---
Scroll down to find the following three sections:
* All similar motion scales
* A drawing-based instant note recognition method – two editions
* Freebies
---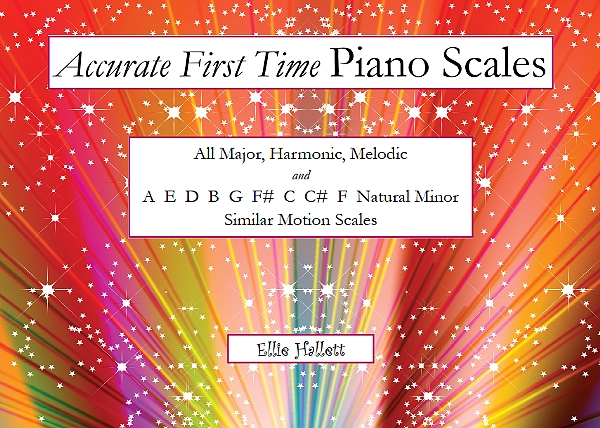 Visit pianoscales.com.au for teaching details, look inside, prices and ordering.
Accurate First Time Piano Scales is an updated version of the earlier edition called As Easy as Pie Piano Scales. This version is still available in limited quantifies. Click the above link, and see Black and White Edition.
Playing similar motion scales with hands together is a very big ask for many students, often fraught with the pitfalls of wrong notes, incorrect fingering and practised-in errors.
This A4 landscape hard copy book was written to help solve these problems and to streamline the memorisation process. This unique pictorial method created by Ellie Hallett after seeing how many students lost valuable marks in exams because of poor scales.
Rather than spending valuable lesson-time working on the frustrating business of fixing fingering and note errors, this format allows teachers to work instead on technique, fluency, evenness of tone etc.
Students love this intuitive method because learning scales is far less frustrating and accuracy is achieved immediately. Practice time is shortened as a result.
---
A NEW method for reading music that works!
There are two versions – Black and White or Colour.
Each book has:
Section One – Introductory Information: treble and bass clefs, the piano note names, sharps, flats and note values.
Section Two – Note identification uses drawing as the visualisation tool for memorisation. If I say the word 'sheep', a picture of a sheep comes to mind. The same principle of learning applies here.
Each edition is cheerful learning at its effective best. Children through to adults love this workbook because they grasp the concepts immediately and want to keep exploring further under their own steam.
Memorisation happens on a more practical level because note recognition is more easily matched to the pitch location on the instrument or instruments being studied.
The physical act of drawing reinforces each note's position on the staff and locks it into the mind.
The pictures have been selected very carefully to represent each note so that the picture itself indicates pitch. An example – treble clef high C has a crown picture because it is worn up high.
The drawings have been made simple enough for easy and quick copying by the young student.
Note that the drawing part of this book starts after Section One.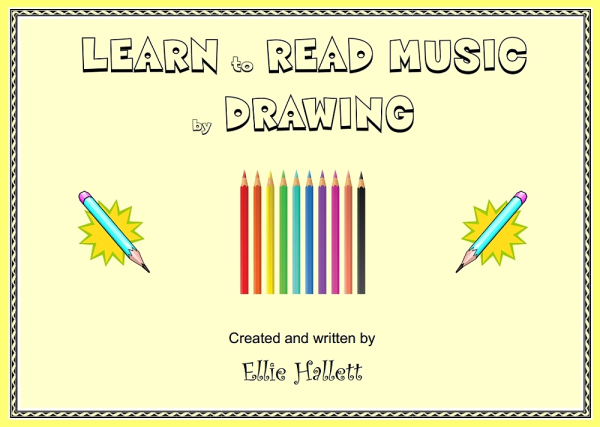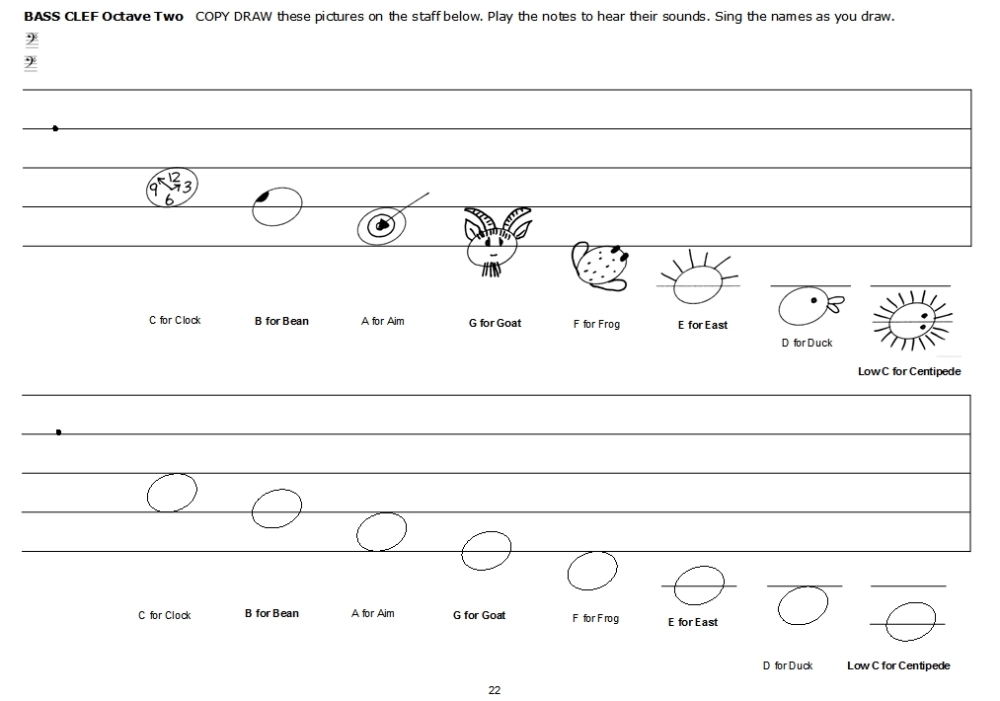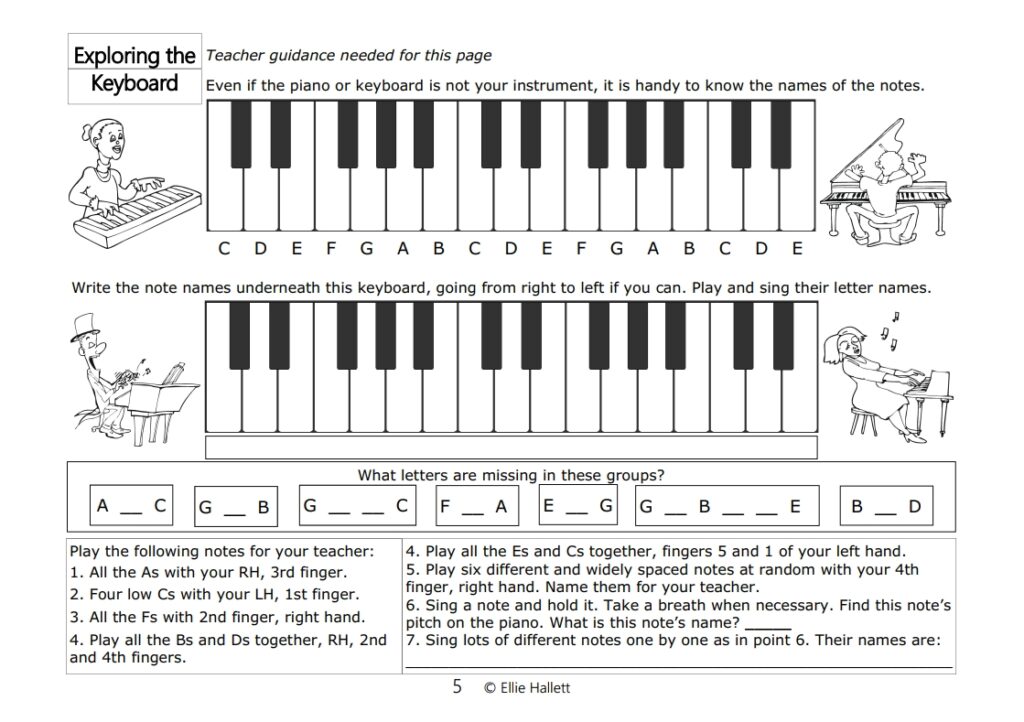 Secure ordering and payment by
Visa/MC or PayPal
Price per workbook: AU$15.00
Includes GST and FREE postage in Australia.
Sorry, this edition is out of stock. We have plenty of the colour version fresh from the printers.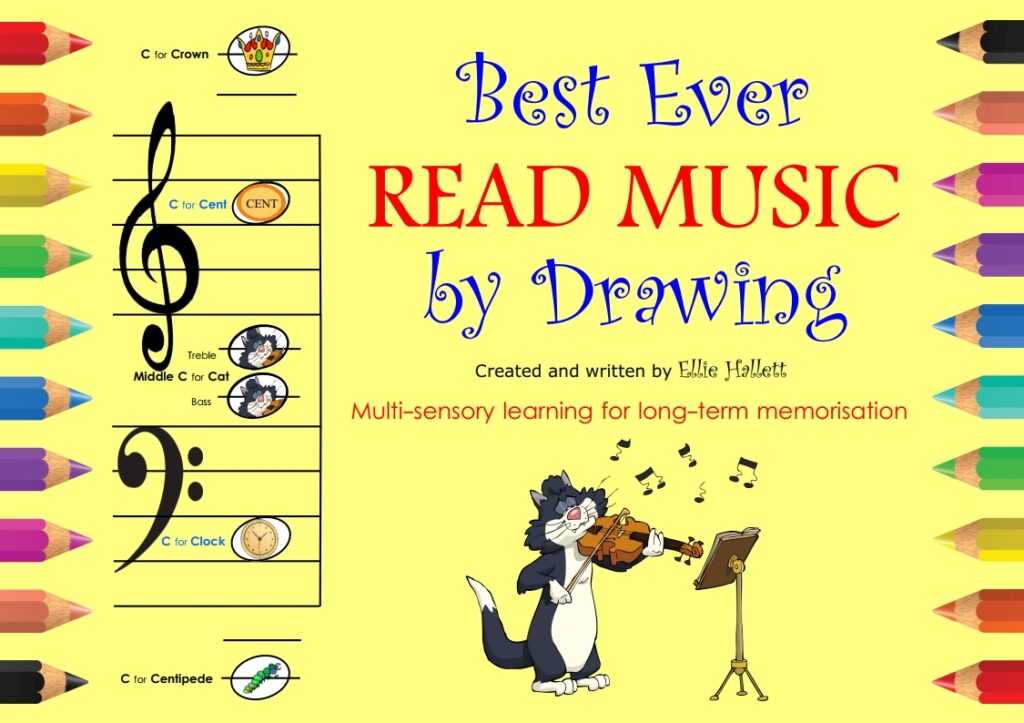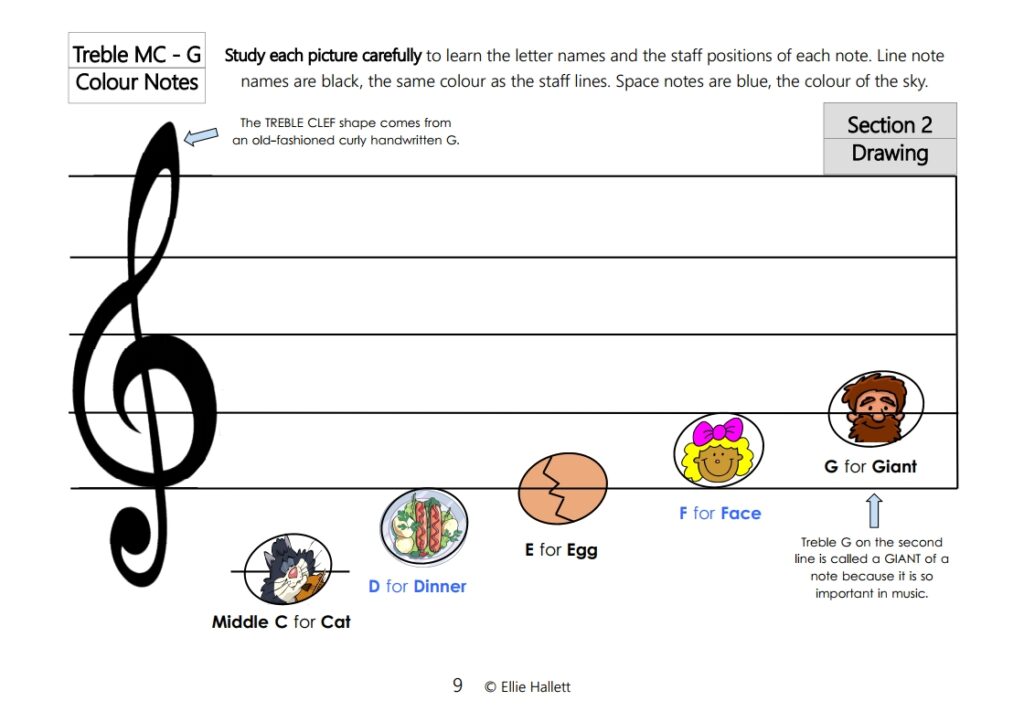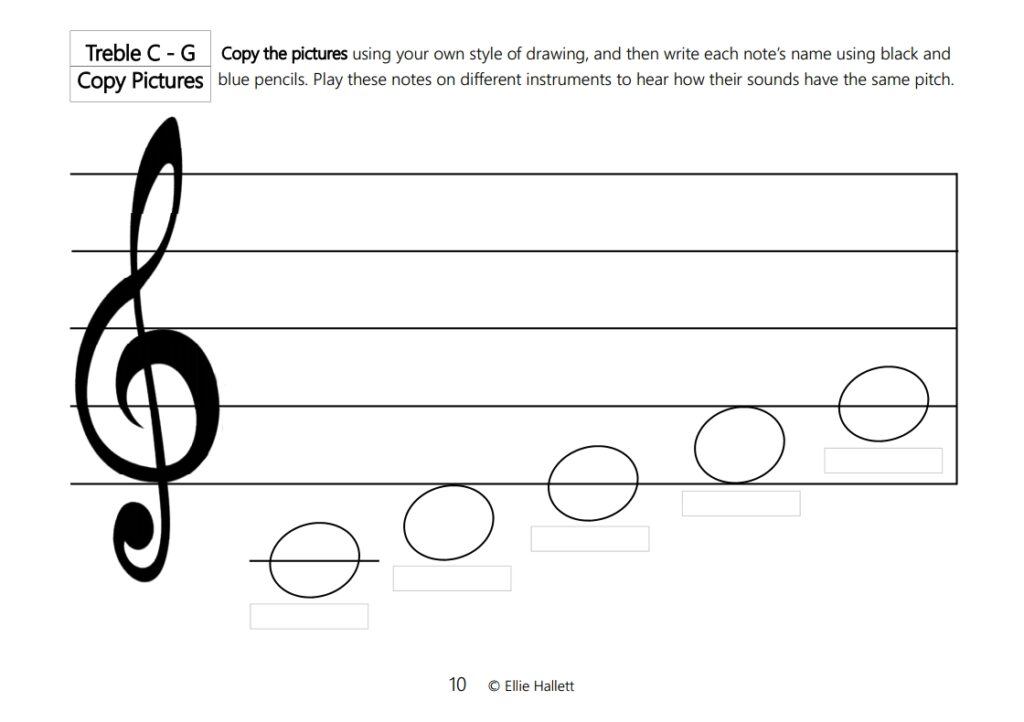 Secure ordering and payment by
Visa/MC or PayPal
Price per workbook: AU$25.00
Includes GST and FREE postage in Australia.
---
Freebies
Please feel free to download the documents below. Some have spaces for you to fill in to suit students of different grades. These are meant to make your life easier.

Teacher's Getting to Know You Questionnaire